A Bare Cremation, which is also known as a direct cremation or simple cremation, provides all of the fundamental components of a cremation service, without additional service fees or holding a funeral ceremony. In a bare cremation, your loved one is collected, the cremation takes place as soon as possible without a funeral home witness and the ashes are returned in a basic urn or container. A bare cremation is the most affordable option for families when a loved one passes away.
Is a direct cremation common?
Cremation has become Australia's most popular funeral option, now accounting for around 70% of all funerals nationally. As Australians are becoming less traditional, they are increasingly choosing direct cremation for their loved ones to allow for a non-traditional memorial service. Direct cremation is increasingly becoming more common in Australia, with the rise in people wanting family-led, personalised memorial services for their loved ones.
The rise in popularity can also be attributed to the following:
Price
Basic funeral cremation packages are typically between 3-5 times more expensive than a Bare Cremation. Funeral homes will charge significant service fees, along with charging marked up prices for flowers, caskets and other accompaniments.
Personalisation
More people are choosing to have a memorial ceremony that celebrates their life in a personalised way. Bare Cremation offers families the ability to choose what they would like to do with their loved one's ashes.
Ease of arrangement
Bare Cremations can be coordinated in under five minutes either online or via the phone. Rather than spending long periods with a funeral director, those organising the arrangements can focus on grieving.
Flexibility
Bare Cremations allow the deceased person's family and friends to think about how best to celebrate their loved one. It provides all of the fundamental cremation services in a timely fashion, without being forced into coordinating a memorial on a in a short period of time.
Non-traditional becoming the norm
The Australian demographic has changed. Many Australian's are now looking for non-religious ceremonies.
Sustainability
The environmental impacts of burials are a major consideration. People are also looking for environmentally-friendly funeral ceremonies, which use some or all of the ashes.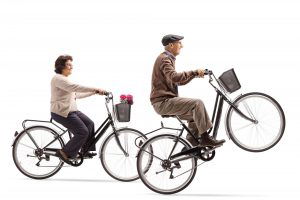 How does a Bare Cremation work?
After requesting a Bare Cremation, here are the following steps:
The Bare Cremation provider confirms the collection address and other pertinent details.
They then collect your loved one from their current location and transports them gracefully into their care.
Your loved one is kept in a climate-controlled environment.
Paperwork, including death certificate registration with Birth, Deaths and Marriages, are completed and filed.
Cremation takes place in an alternative (typically cardboard) container.
The ashes are placed in a simple urn.
The urn is collected, delivered or sent to you directly by secure mail.
The process above typically takes between one and two weeks, depending on the speed of both the provider (Bare provider or a funeral home) and the registration of the death. If you are using a funeral home, we suggest you ask how long their full process will take, and if they will be displaying the ashes.
Bare Cremation is the most affordable option, although prices can vary between states and funeral homes. Expect to pay around $2,000.
As all funeral homes have different service charges and offerings, ensuring you are comparing the same service is important. In checking pricing, you'll want to confirm the price includes:
Collection of your loved one and transportation
Filing of all relevant paperwork
The cremation vessel
The cremation fee
A container to return the ashes
Return delivery of the ashes (many homes require pick up from their location)
Additional fees for collecting from a private residence
Additional fees for exceeding weight limits
We hope this article has provided you a better understanding of direct cremations and what Bare Cremation offers. For more information, read our article Bare Cremation vs. traditional cremation here.
If you have any further questions or to get a quote for a cremation visit the Bare Cremation website, or call 1800 531 706.