END OF LIFE PLANNING.
ON YOUR TERMS.
Prepay a funeral online or via phone, in less than five minutes, and save up to 80% compared to traditional funeral providers.
…with polished earnestness, Bare Cremation conveys a message of pragmatism wrapped in care: if you want to arrange a cremation – a respectful cremation – you don't need to shape a ceremony around it, and you don't need to visit a funeral home…
Our mission is to make end of life planning simple & affordable.
We started Bare to provide a better way to arrange a funeral. We introduced Bare Prepaid to give Australians wanting to prepay a funeral a better option than funeral insurance.
Bare is Australia's most affordable, and least traditional, prepaid funeral.
As featured in CHOICE, with Bare you can prepay your funeral in under 5 minutes, pay for the service you actually want, and get on with living. No hidden fees, no premium increases, no future stress on your family.
Prepaid funerals made simple.
everything you need. nothing you don't.
Bare has a different business model to traditional funeral homes. We don't have funeral parlours, we don't pay sales commissions, and we don't charge opaque service fees.
This means we can provide you exceptional service, at a fraction of the cost of traditional funeral homes.

No shortcuts, no cutting corners. Just what you need, and nothing that you don't.
our memorial options give you the flexibility to say goodbye, your way.
We offer a simple cremation-only service or a cremation and memorial service, giving you the flexibility to choose the right memorial option for you. Our prices are the lowest price in Australia and 100% transparent – we never charge hidden fees (ever).
From $1,499 or $14.30 per fortnight
From $2,399 or $18.45 per fortnight
Everything in Cremation-Only, plus
You can trust us with your decision, and your money.

Your money is protected, no matter what happens to Bare.
Your prepaid is placed into a regulated fund with the Australian Friendly Society, who have been around since 1969 protecting their members' investments.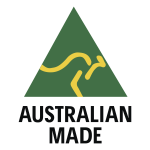 We are 100% Australian owned, and independent.
We proudly Australian owned and operated – and not affiliated with any large funeral companies. We're fully licensed in all states we operate.
30 Day Money Back Guarantee, no questions asked.
If you change your mind after purchasing a prepaid plan, that's no problems at all. Just give us a call, and we'll refund you 100% of your money.
WE OFFER THE LOWEST PRICES, FLEXIBLE TERMS, AND NO HIDDEN FEES. EVER.
Bare's new approach allows us to offer the lowest cost prepaid funeral in Australia. We also have flexible payment terms, allowing you to pay upfront, monthly or fortnightly.
W
hatever works for you.
Lifetime Price Guarantee​
Partial Coverage Until Payments Complete ​
Lifetime Price Guarantee​
Partial Coverage Until Payments Complete ​
Lifetime Price Guarantee​
Our pricing will depend on your location. For example, regional areas will cost more than metropolitan areas due to increased costs incurred for transportation and crematorium fees. Click below to get your personalised quote in seconds.
Bare is trusted by thousands of australians. from all walks of life.
IAN CHAPPELL
Former Australian Cricket Captain
Ian Michael Chappell is a former cricketer who played for South Australia and Australia. He captained Australia between 1971 and 1975 before taking a central role in the breakaway World Series Cricket organisation.
"It's simple, it's pragmatic and it allows you to celebrate life the way it was. I decided to prepay with Bare because I wanted certainty, I wanted to know that my friends and family wouldn't be burdened at a time that's going to be stressful for them and also there was the peace of mind for me that I can spend an affordable amount on a funeral – the type of funeral I wanted."
Avg funeral
cost in 5 years
Avg funeral
cost in 10+ years
You never regret being prepared.
Funeral costs are rising up to 7-10% every year. Over 10 years, that could add thousands of dollars to the exact same service. Prepaying your cremation allows you to lock in today's price, so that everything is taken care of – whether our service is needed in 5, 10 or 50 years.
We've had the privilege of helping thousands of Australian families
How can we help you today?
A funeral doesn't have to look a certain way.
At Bare, we take care of the hard part so you can focus on celebrating the life of your loved one the way they would want.
you've got questions. we've got answers.
How does cremation work?: We answer the common questions and explain everything you wanted to know but were afraid to ask.
Your loved one has just passed away. You are probably feeling quite lost or don't know what to do. Here is a simple guide to help you through the first steps.
Grief is not one feeling; it manifests in different ways. Here are some suggestions to help cope if you are grieving.